Calgary Web Design and Hosting
Custom Websites with Responsive Designs
Our professional web designers use state of the art tools to help you build a website that works on every device. We work with you to design your website via User Experience software, allowing you to demo the final version and get feedback from your colleagues before the development process starts.
With custom sites built from the ground up, we ensure your site is built to evolve with your business. We also offer secure hosting and security against malicious software and attacks from hackers at extremely competitive rates. Contact us today for more information.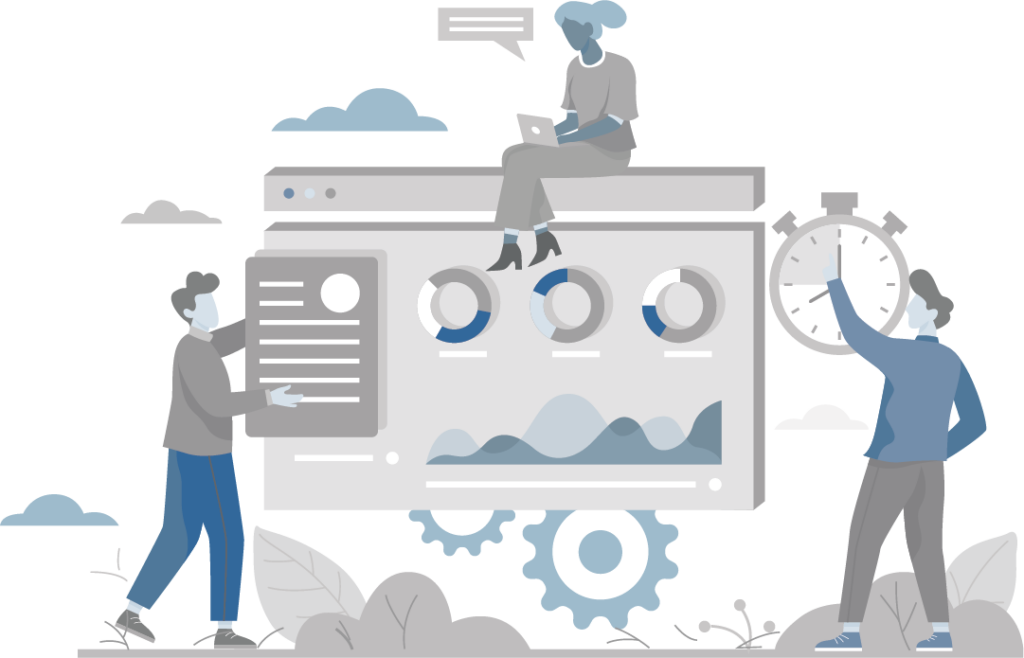 We Help Take Your Idea And Steer You In A Direction That Makes Your Dream Achievable.
We Move Onto The UX (User Experience) Design And Start Plotting The Site Together For Tests.
Our Professional Web Developers Use Their Skills And Tools To Bring Your Ideas To Life.
We Assist You In Understanding Your Clients, Traffic, And More With Analytics
We understand it can be difficult to envision how something will work before you have your hands on it, so at Innovate Media Canada we help you design your website with advanced User Interface design software that you can test the navigation, flow, and optimization of your website before it is even built.
Starting with a wireframe layout and moving into a high fidelity design  you will have a full understanding of how your clients will approach your site before it is even complete.  With professionals who have advanced User Experience (UX) and User Interface knowledge you can rest easy knowing your business is in good hands.
Professional Web Development
We are passionate about creating stunning, custom websites that are tailored to meet the unique needs of our clients. We have years of experience working with a variety of industries, from small startups to large corporations, and we take pride in delivering high-quality web development services that exceed our clients' expectations.
We specialize in building custom WordPress websites using website builder; Elementor, one of the most popular and powerful page builders on the market. With years of experience in web development, we have built a strong reputation for creating stunning and highly functional websites that deliver results.
Once delivered, we offer comprehensive training services to help your staff manage and update the website, even if they have no prior technical experience. Alternatively, we offer monthly management programs, ensuring your website is always up to date.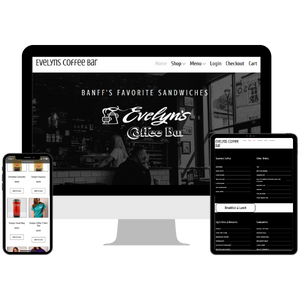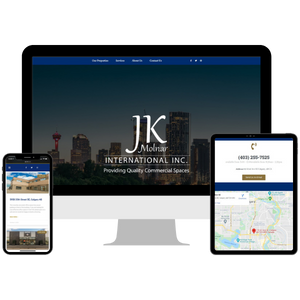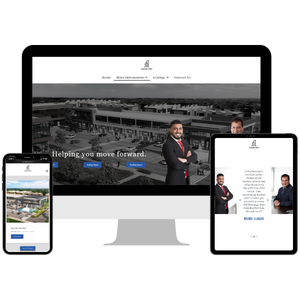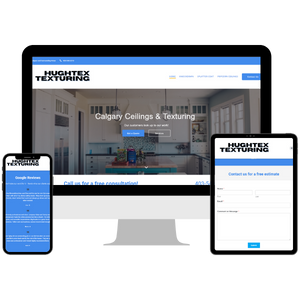 Enterprise Web Hosting Services
Fast, reliable and secure hosting service is critical for the success of your website. That's why we offer a top-tier hosting service that provides unparalleled performance, security, and support.
Our hosting service is designed to meet the needs of businesses of all sizes, whether you have a small website or a large e-commerce platform. We use the latest technologies and infrastructure to ensure that your website is always up and running smoothly, with fast loading times and minimal downtime.
We also provide a range of security measures to protect your website from threats like malware, viruses, and hacking attempts. Our hosting service includes regular backups, SSL certificates, and other security features to keep your website safe and secure.
Search Engine Optimization (SEO)
We know that having a beautifully designed website is not enough to attract potential customers. That's why we offer comprehensive Search Engine Optimization (SEO) services that helps your website rank higher on search engines like Google.
Our SEO experts use the latest techniques and tools to analyze your website and identify areas of improvement. We optimize your website's content, metadata, and code to make it more search engine friendly, increasing its visibility to potential customers who are actively searching for products or services like yours.
Why is SEO important for each website that we develop? Well, no matter how great your website looks or how user-friendly it is, if potential customers can't find it on search engines, it's like having a store in a remote location with no signage. Our SEO service ensures that your website is visible and easily accessible to potential customers, which in turn drives more traffic to your website and ultimately helps you get your product and service to market.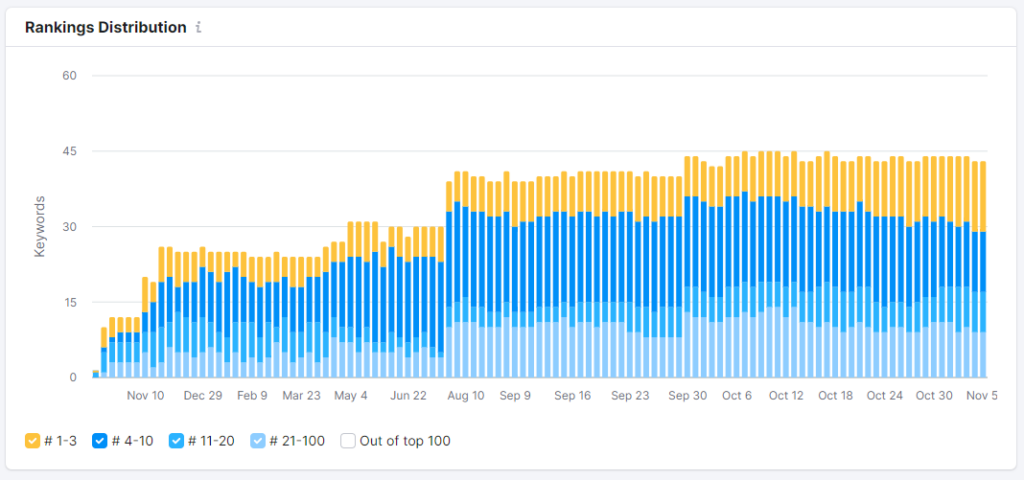 Digital Marketing Services
We ensure that your website gets to market with a wide variety of digital marketing techniques, including SEO, pay-per-click (PPC) advertising, social media marketing, email marketing and more. We use a data-driven approach to create customized strategies that are tailored to your specific needs and goals.
Our PPC advertising services are designed to drive targeted traffic to your website, using platforms like Google Ads, Facebook Ads, and LinkedIn Ads. We create customized campaigns that are optimized for maximum ROI, ensuring that you get the most out of your advertising budget.
Stand Out With Professional Video Production and Photography
As a multi-media focused company, we use a wide range of content creation services to ensure your content is appealing and targets your target consumer.
Our video production services include everything from pre-production planning to post-production editing, including scriptwriting, storyboarding, filming, and editing. We create videos that are customized to your specific needs and goals, whether you need a promotional video, an explainer video, or a product demonstration video.
Our photography services are designed to capture the essence of your brand and showcase your products and services in the best possible light. We create stunning photos that are optimized for your website, social media, and other marketing materials.
Are You Interested in Learning More About Our Web Development Process?
1) How long does it take to complete a website design project?
The timeline for a website design project depends on the scope of the project, but typically takes between 4-8 weeks to complete.
2) What is the cost of your web design services?
The cost of web design services varies depending on the complexity of the project, but we offer customized solutions to fit your budget. Ask us about our small business program!
3) Do you offer e-commerce website design services?
Yes, we offer e-commerce website design services, including custom shopping cart design, payment gateway integration, and more.
4) How do you ensure that my website is mobile-friendly?
We design websites that are mobile-friendly and responsive, ensuring that your website looks great on all devices.
5) What does your web hosting include?
Our hosting plan includes daily back-ups, automatic plug-in updates, malware protection and remediation services. Not to mention our hosting is lightning fast and can handle up to 1.2 million monthly visitors. 
6) What CMS do you work with?
We work with WordPress primarily, although we're open to other projects. We like to work with WordPress and Elementor due to it's user friendly back-end and the ability to train our customers to make updates themselves.
7) Do you offer copywriting for the sites you develop?
Absolutely, our experienced copywriters work with you to write content that is engaging, and is optimized for your target keywords on Google, Bing, Yahoo, etc…
8) How do I get photos and video for my website?
We are also the owners of Calgary Photo Studio, an experienced photography agency and video production agency.  We offer one hour free with any every Calgary Web Design.