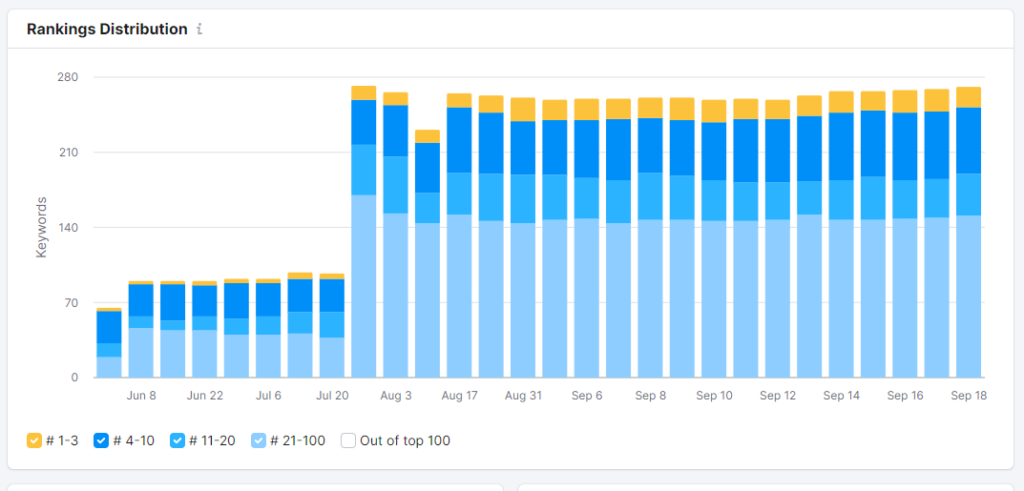 Increased gross revenue 280% in 9 months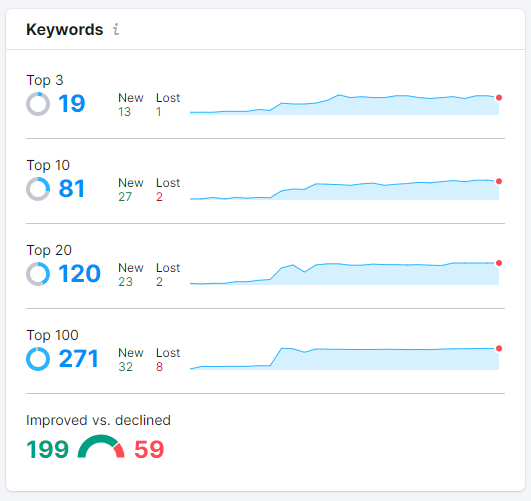 By consistently utilizing proven SEO techniques, we have been able to rank AAA's main website in the  top 10 results for 81 different keywords and 19 keywords in the top 3 – in just a years time.
The above graph displays the exponential growth that we experienced between June 1st and September 18th.
It's important to understand that SEO takes time, and while you do not see immediate results, SEO is crucial to your businesses long-term success. As such, we supplement our search engine optimization services with ad management. The platforms we use will depend on the specific industry and consumer habits. 
For AAA, we focused primarily on Google Ads and Facebook Ads. By optimizing the clients Google and Facebook Ads, we were able to reduce their current ad spend by over 50% and increase their ROI by 3x. Our total reach on Facebook in less than 6 months was 2,387,17 views, without the use of an awareness ad. 

Make your marketing budget work for you, if your current agency is draining your bank account, without results like these, it's time to move on. Give us a call today to book a free consultation.
Brett Robidoux
Co-Founder of Innovate Media Canada